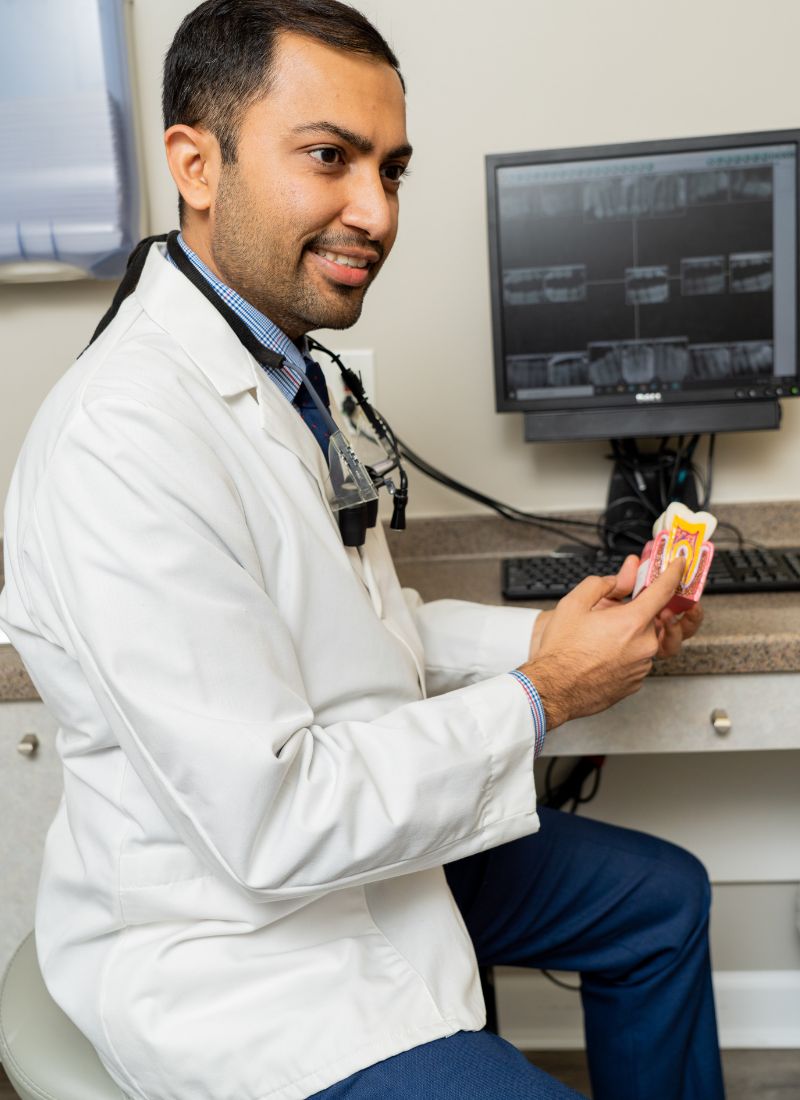 Am I a candidate for A ROOT CANAL?
Mableton Family Dentistry offers an array of services, including root canal therapy. Root canal treatment is a procedure that is used to repair and save teeth that have been badly damaged due to decay or infection. if you are experiencing extreme tooth pain or pain that comes and goes, you may be a candidate for this treatment. 
A root canal procedure helps to protect and preserve the tooth, allowing it to remain functional even after sustaining serious damage. Mableton Family Dentistry takes extra steps to ensure every patient's comfort during every root canal procedure. Our compassionate staff are always available to answer questions and put your mind at ease throughout your visit. Mableton Family Dentistry strives to get each patient a positive experience while maintaining their oral health through this process and beyond. With Mableton Family Dentistry, you can rest easy knowing your smile is in good hands!
Start RESTORING

your SMILE today!
Mableton Family Dentistry takes every precaution to ensure that these restorative dental procedures are as comfortable and safe as possible for all of our patients. All root canal treatments will be followed up with an appropriate restoration or placement of dental crowns for added durability and support. Our team is always on hand to answer any questions about root canals and look forward to helping you regain your oral health!